Takenaka-jo Castle Ruins,
a national historic site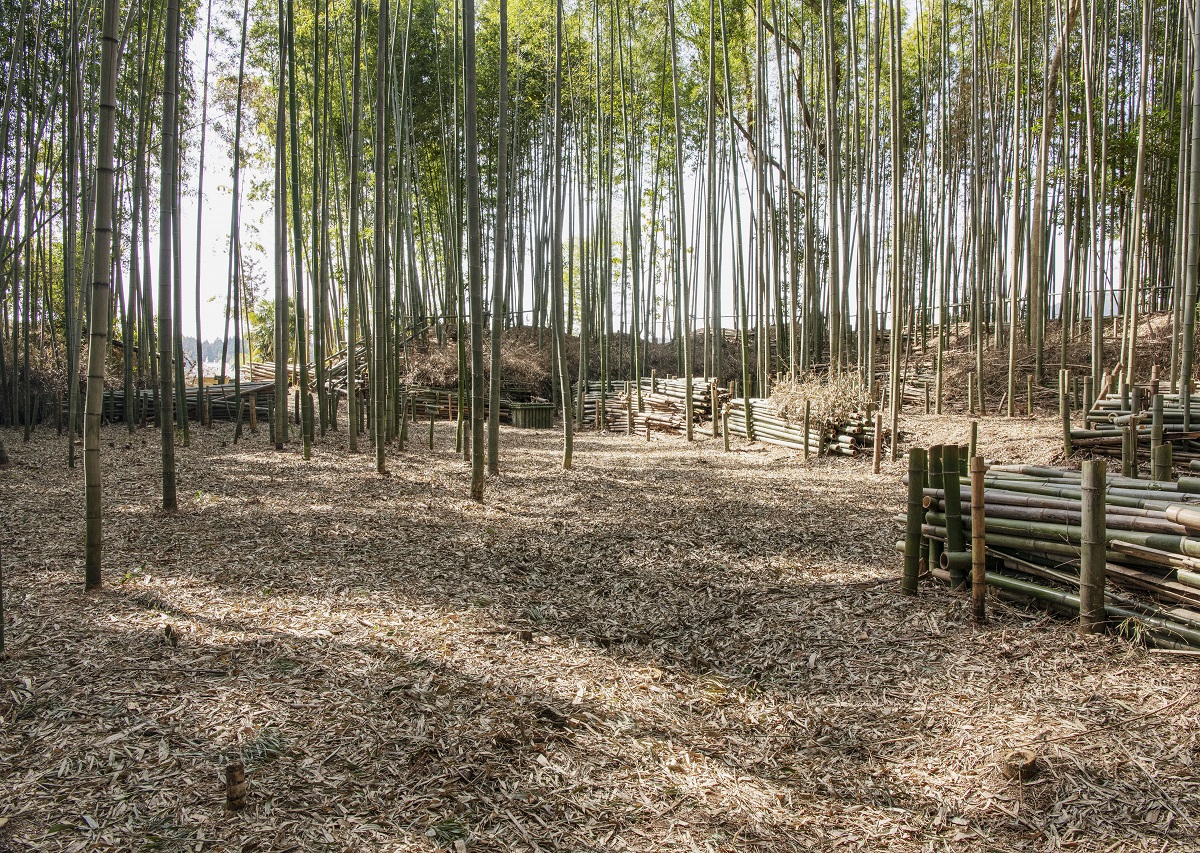 Takenaka-jo Castle was a typical castle surrounded by moats and embankments that was built on the river terrace of Sugitanigawa River. Since it does not appear in written historical records, neither the lord of the castle nor its construction period is known.
At first glance, Takenaka-jo Castle appears to be a simple structure, but it shows ingenuity in its defense, such as the installation of a stone drop on the upper face of the embankment.