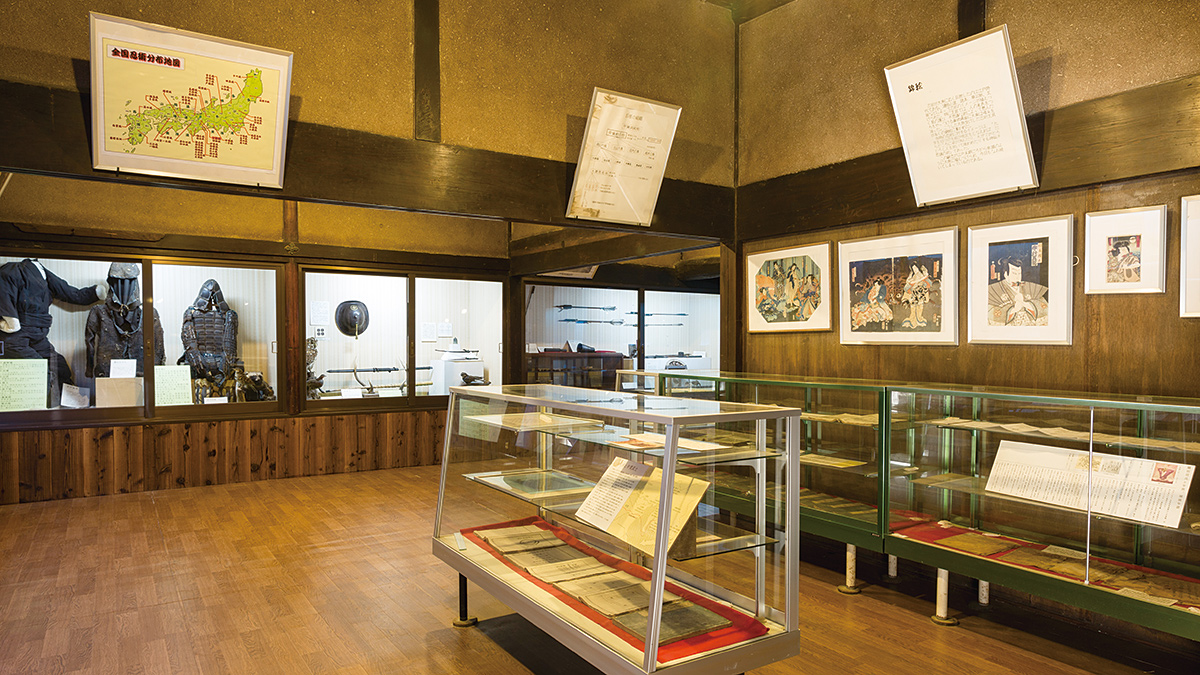 The former Okada family residence (photo) was relocated to its current place from Oki, Koka Town and exhibits tools used by ninja.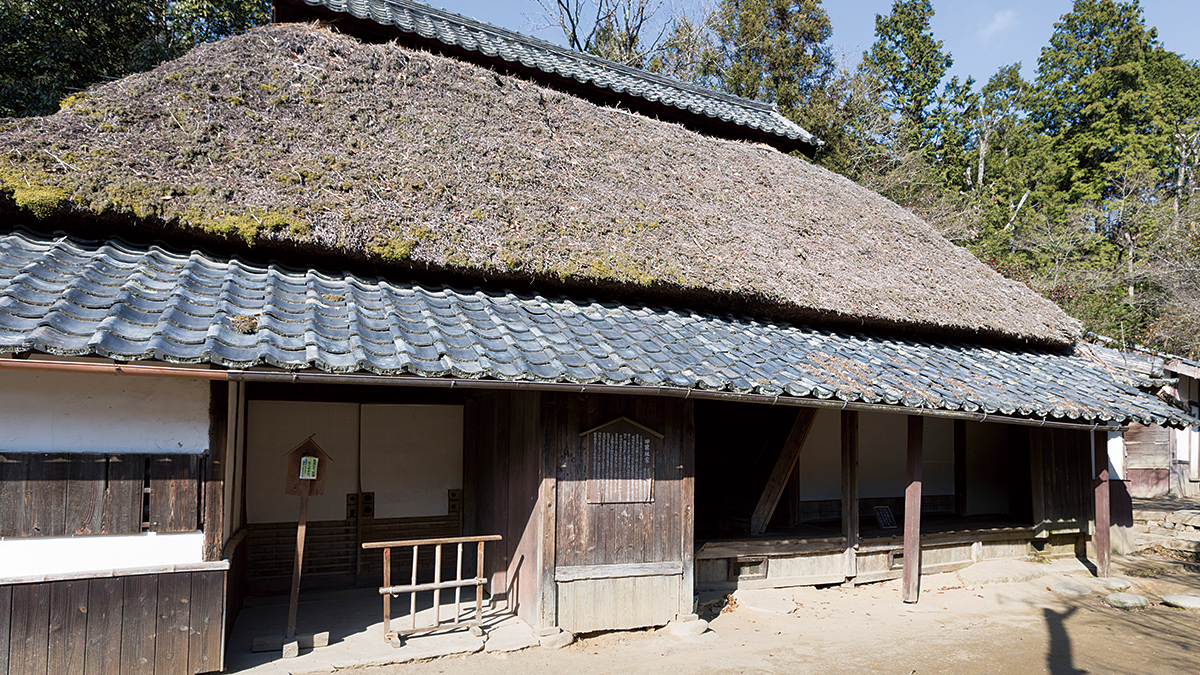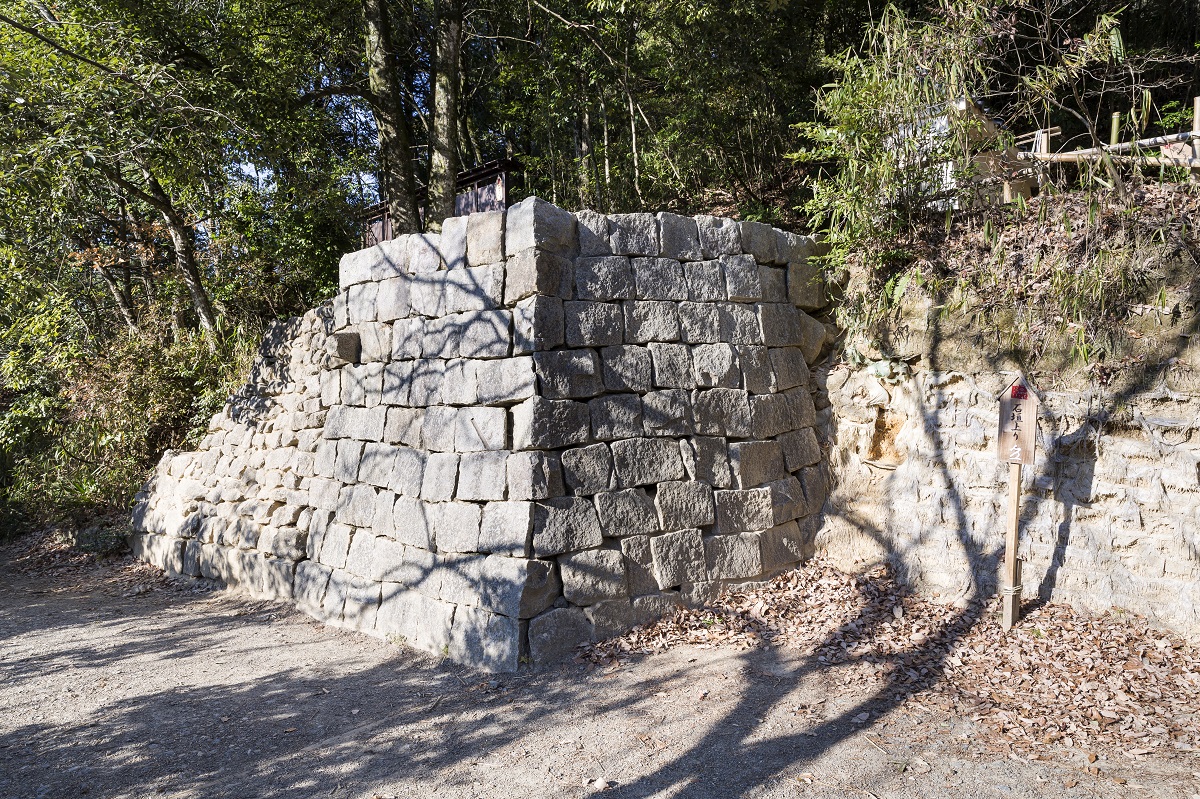 Koka Ninja Village is located in the mountains of Oki in Koka Town. The Ninjutsu Museum, Karakuri Yashiki (House of tricks), Shuriken Dojo (training hall for throwing blades), and Mizugumo-ike Pond are scattered throughout the vast mountainous grounds, reproducing the atmosphere of a secret village for ninjas to hide.
Dressed in ninja costumes, visitors can experience ninjutsu (ninja skills), such as climbing stone walls, throwing shuriken blades, and walking on a pond.
The former Okada residence was moved to its current location from Oki of Koka Town and reconstructed into the Koka Ninjutsu Museum, restoring a traditional house with a thatched-roof. The museum displays many different ninja materials, including rope ladders, Mizugumo or water crossing devices, fire arrows, and shuriken blades, all of which are described in ""Mansen Shukai,"" one of the three major books of ninjutsu secrets. Next to the museum is the former residence of the Mochizuki family who were Koka ninjas and generations of doctors. The house was relocated to its current location from Koji of Konan Town and consists of a hidden staircase, mezzanine floors, and doors that open up and down. The ""Karakuri Yashiki "" where visitors can experience revolving doors and secret rooms is the former Fujibayashi family residence that was relocated to its current location from Ohara Ichiba in Koka Town. The Fujibayashi family is known to have been involved in the writing of the ninjutsu book ""Mansen Shukai."" The three private houses, referred to as "Koka Ninja Village" are valuable structures that tell the history of the ninja, and are recognized as a Japan Heritage.
Koka Ninja Village(Former Okada family residence / Former Fujibayashi family residence)

Access

J35 minutes' walk from Koka Sta. of JR Kusatsu Line (Complimentary shuttle bus service available from the Station)

TEL

0748-88-5000

Address

394 Oki, Koka-cho, Koka City

Hours

10:00~16:00 * Hours vary according to season.

Closed

Mondays (closed on the following Tuesday if a national holiday falls on a Monday)

Parking

Available

Admission fee

1,030 yen (adults)