Mt. Hando-san and
Hando-jinja Shrine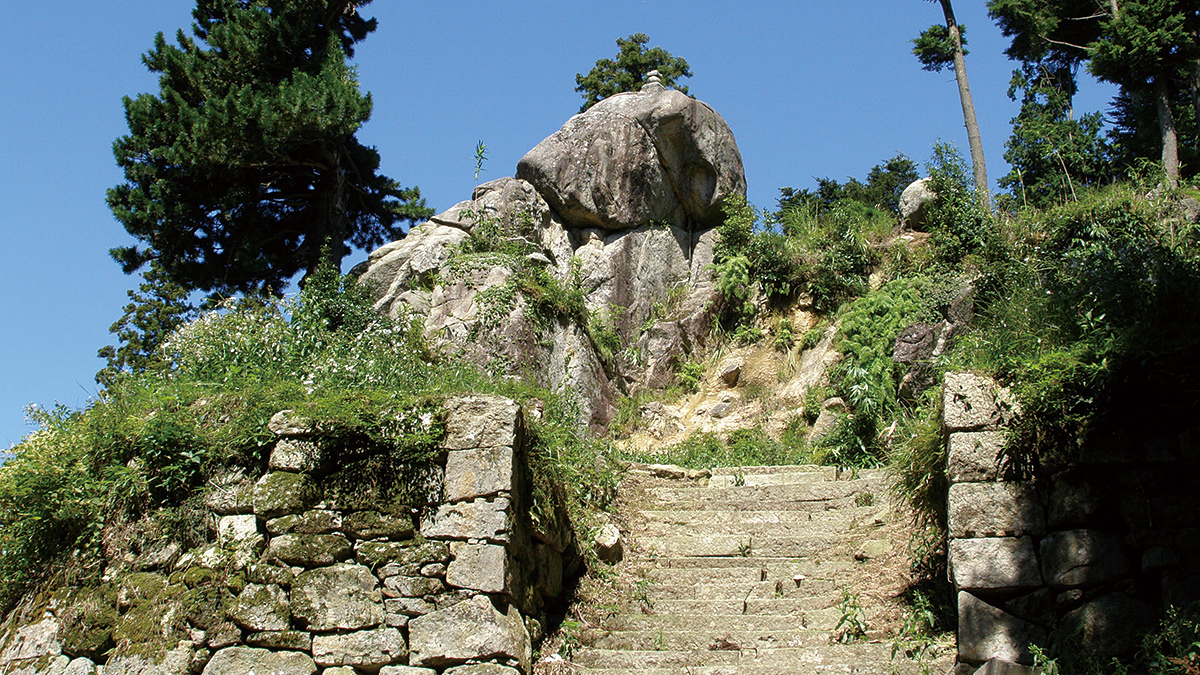 The gorgeously coloured main building of Hando-jinja Shrine stands on the steep side of Mt. Handosan. Historic remains of Mt. Handosan can be seen in the precinct.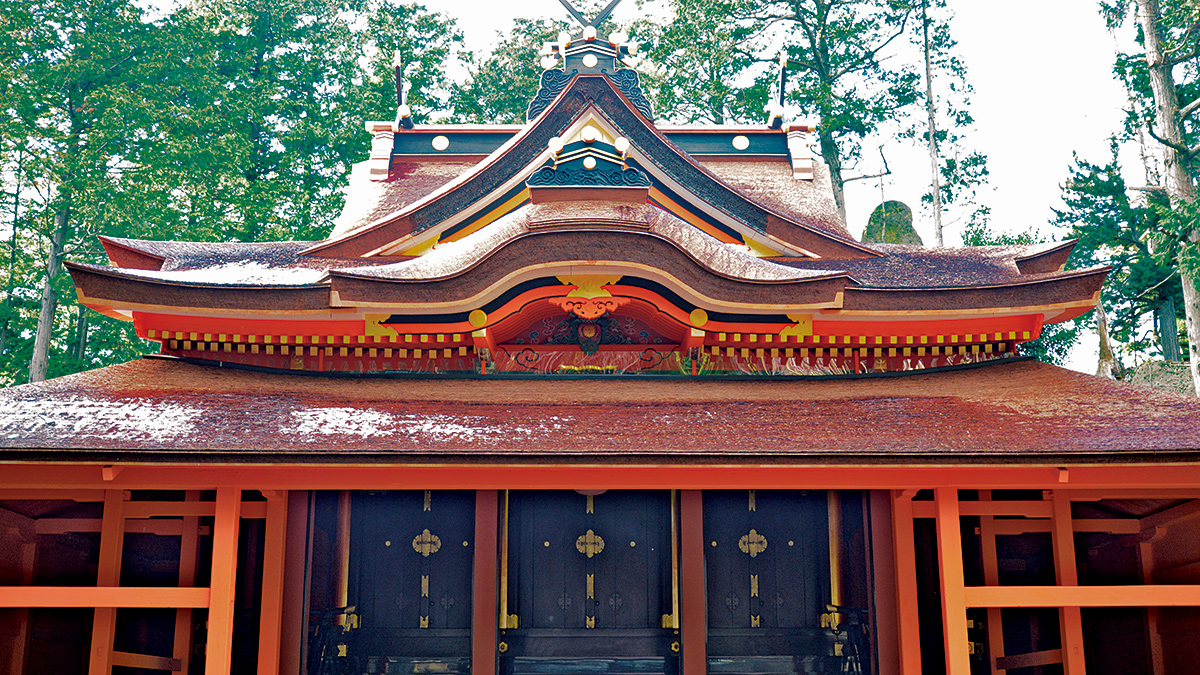 Hando-jinja Shrine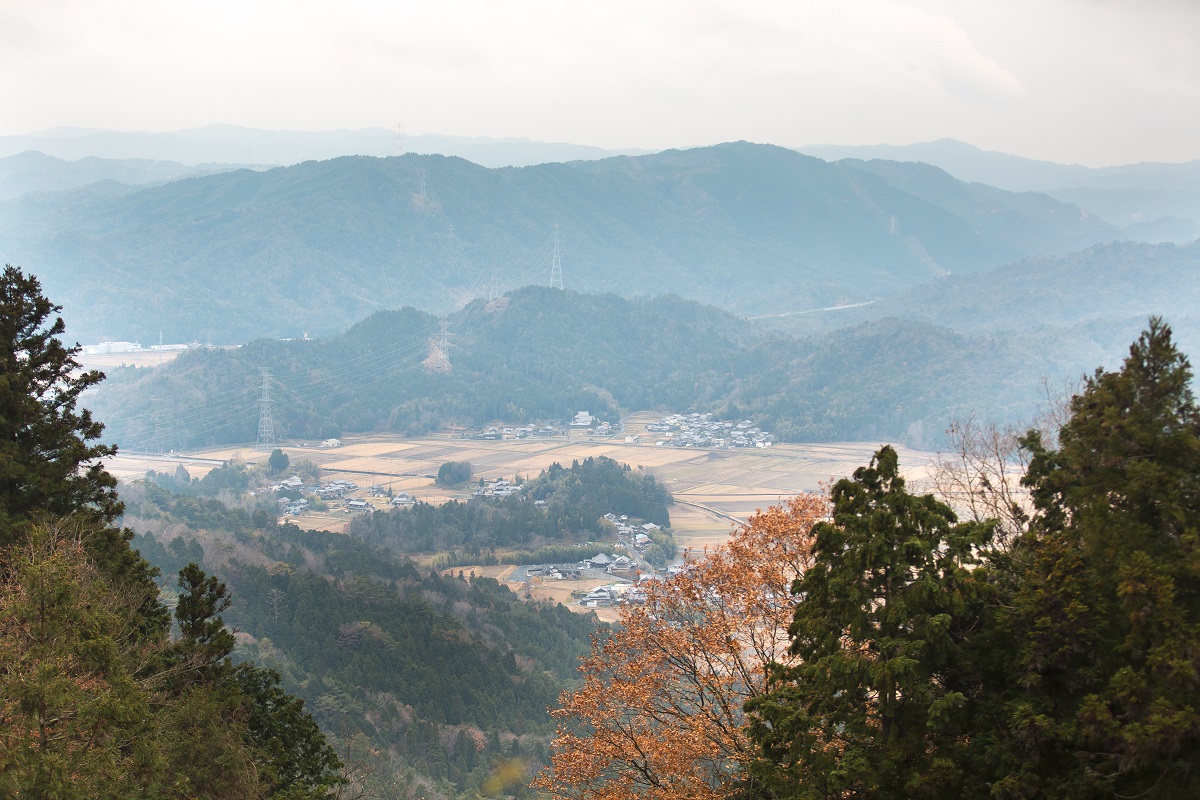 Mt. Hando-san is a sacred mountain, dominated by gigantic oddly shaped rocks where mountain worship has flourished since ancient times.
The Hando-jinja Shrine is said to have been built in 714. The main hall of the shrine, rebuilt in 1649, is designated as an important cultural property of Japan.
Mt. Hando-san was one of the most sacred grounds for religious Shugendo practitioners during the Middle Ages in the Omi region between Kyoto and Nagoya, flourishing together with Hando-ji Temple located in the mountains. Its ties with Kumano Sanzan (the three mountains in the Kumano region) grew stronger from the latter half of the Kamakura era.
The site where Yamabushi (traveling monks) once practiced mountain asceticism is still regarded as a sacred place of worship today.