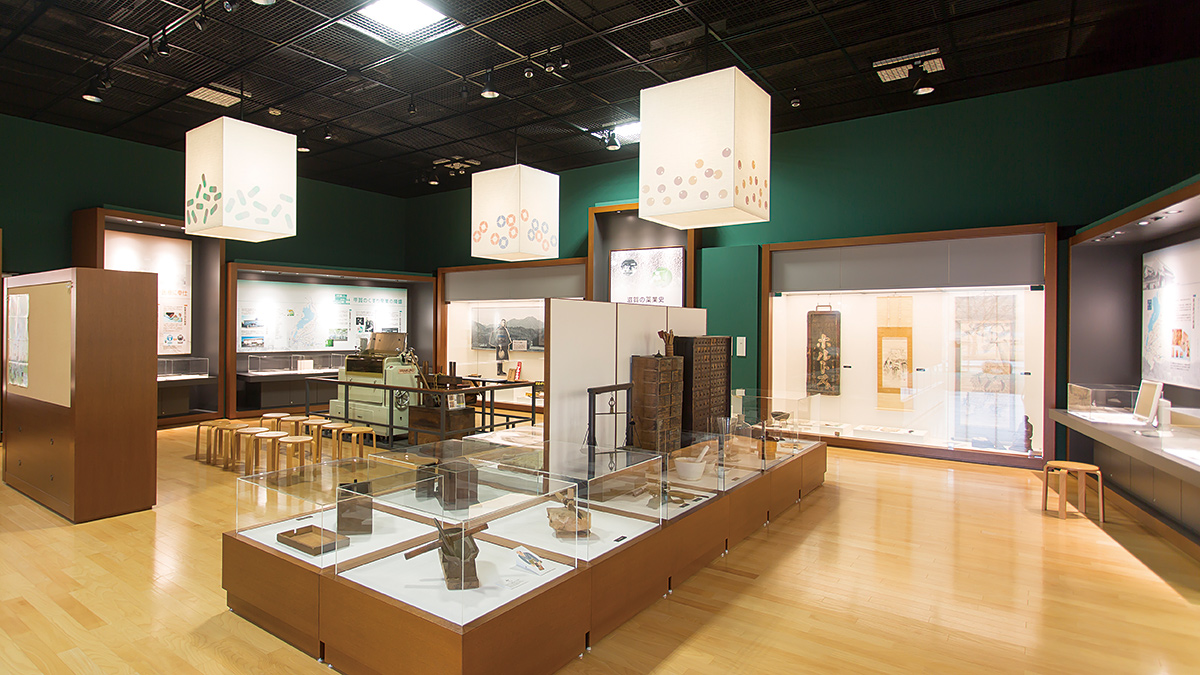 Apothecary materials such as household medicine distribution and tools to manufacture medicinal herbs are displayed at the permanent exhibition room of the Kusuri Gakushu-kan.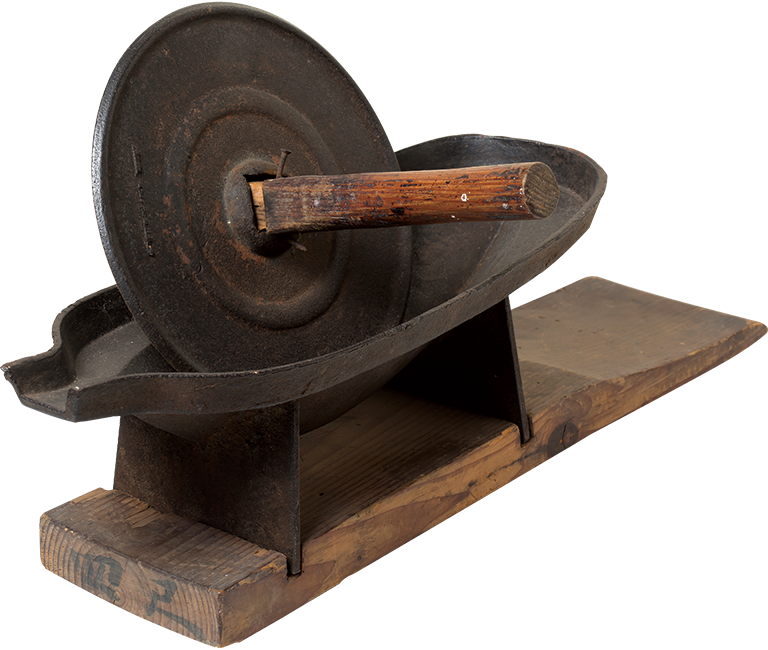 Medicine represents a local industry in Shiga Prefecture. The region of Koka has a thriving pharmaceutical industry, and along with Toyama, Yamato, and Saga, Koka is known as one of the four major regions for over-the-counter medicine, adopting a system of "pay after use", where distributors would distribute over-the-counter medicine to households and collect payments after use.
The origins of Koka medicine lie in the Yamabushi (traveling monks) who practiced on Mt. Hando-san. They made and distributed medicine along with amulets, and eventually began selling over-the-counter medicine in the Meiji era.
The Koka ninja were also talented with medicine. "Mansen Shukai", the ninja's book of secrets mentions items such as Kikatsu-gan to prevent starvation and Suikatsu-gan to relieve thirst. Perhaps, their familiarity with gunpowder, the most advanced technology of the time utilized for weapons and tools such as fire arrows and torches, derives from their knowledge in medicine.
The Museum of Medicine & Health

Access

20 minutes' walk from Koka Sta. on the JR Kusatsu Line

TEL

0748-88-8110

Address

898-1 Oharanaka, Koka-cho, Koka City

Hours

9:00〜17:00

Closed

Mondays (closed on the following Tuesday if a national holiday falls on a Monday), December 29th~January 3rd

Parking

Available

Admission

free